Uniform
School Uniform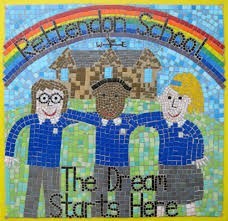 School uniform is worn at all times without exception. Wearing uniform gives children a sense of belonging and helps prevent bullying.
The blue logo jumpers, fleeces and book bags are available direct from our supplier www.redoakroller.co.uk. The Friends of Rettendon School (FRS) also have a pre-loved uniform 'store,' for more details please contact FRS via the main school office or a member of the senior leadership team. It is not expected that every child has a logo item of school wear, therefore items can be purchased very competitively from high street suppliers.
Our school uniform Policy can be read here: Uniform Policy
Uniform
Royal blue school logo (or no logo) fleece

Royal blue school logo (or no logo) sweatshirt

Royal blue school logo (or no logo) cardigan

Grey pinafore dress or skirt

Blue check dress

White polo shirt

Black shoes

Coat/ waterproof

Grey/black trousers

Grey/black/white sock
PE Uniform
Blue shorts /joggers
White school logo (or no logo) t-shirt
Black plimsolls (Indoor PE)
Trainers (Outdoor PE)
Swimming
Swimming hats will be provided
Please provide your child with a swimming costume/ swimming trunks
An apron or old shirt is required for art and design work.
ALL clothing must be clearly named.
Children must not wear any of the following to school: jewellery, trainers, skin transfers, make up (including nail varnish) trainers, hoodies or denim jackets. Extreme fashion items, hair styles/colours and items of property that we deem to be diverting from their own learning or other pupils will be banned and the pupil may be isolated. The only items we allow are watches and one set of small studs in the ears provided the child is able to remove them independently for PE.